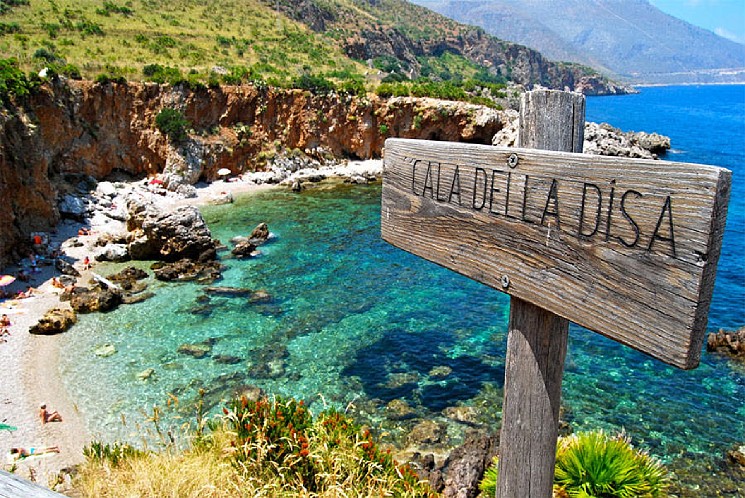 The Reserve extends in the western part of the Gulf of Castellammare, extends along the eastern side of the peninsula of Capo San Vito overlooking the Tyrrhenian Sea.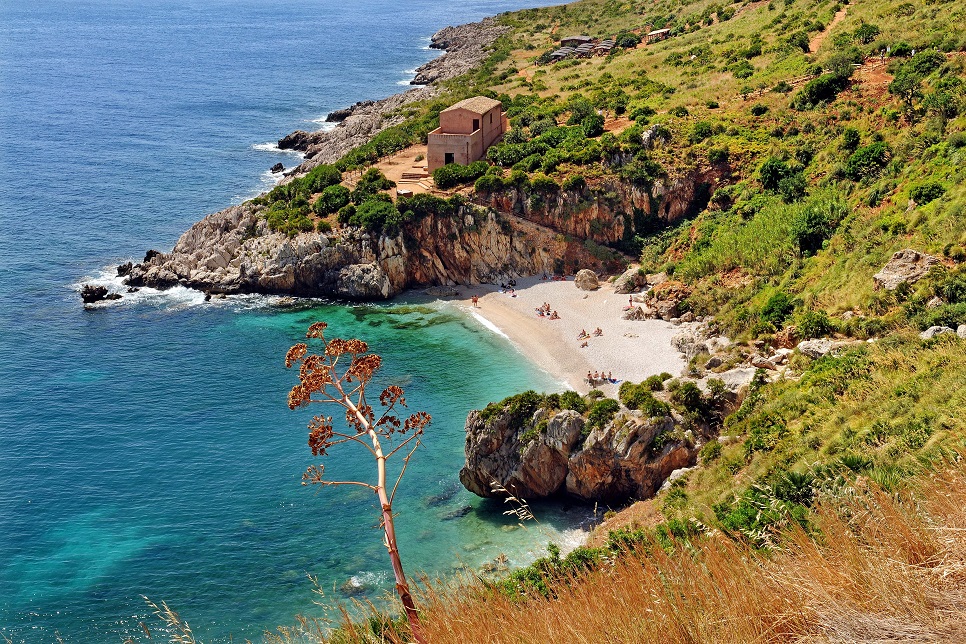 it is a pedestrian path between paths and plants, exactly located between Castellammare del Golfo and San Vito Lo Capo It is about 35 minutes by car from the historic center of Trapani and then from our villa and from Trapani just follow the signs for Palermo, exiting the motorway to Castellammare del Golfo.
You may arrive by car and park it before entering the reserve, whether you arrive from the side of S. Vito Lo Capo, or Castellammare, after which it is a pedestrian path.
The place is wonderful for hiking between the green nature, and the coves with the blue water in which to stop and dive.
Between one path and the other it is easy to find points where to stop for refreshment, small naturalistic museums and beautiful inlets.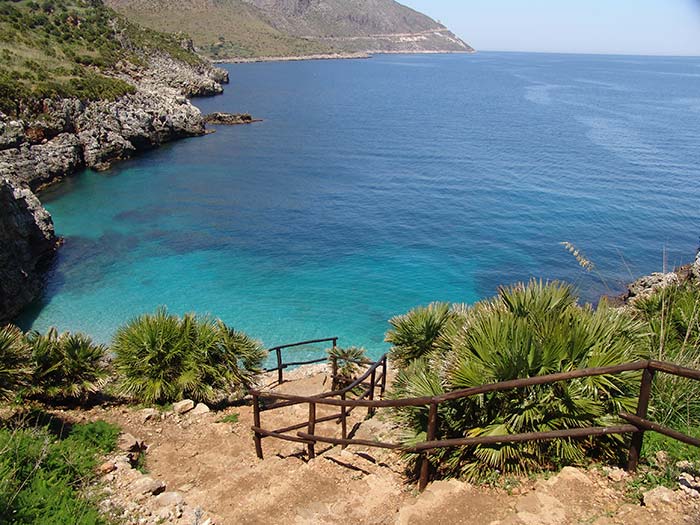 To visit it you pay a very small entrance fee but it's worth it. You can arrive with your car or ask for guided tours, in the second case we will show you our trusted collaborators to accompany you.
Here you will find the official info on the reserve http://www.riservazingaro.it/index.php?lang=it