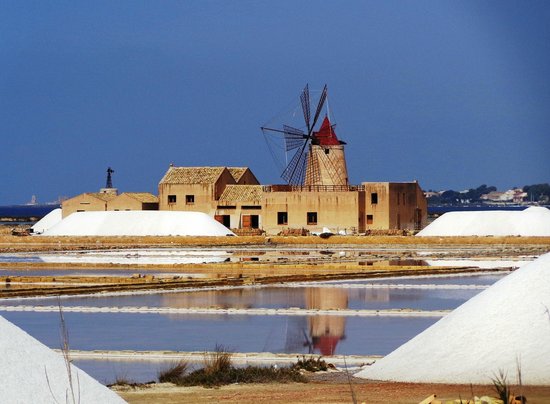 The Salt's way follow the beautiful coast from Trapani to Marsala.
They are suggestive streets, flanked by ancient windmills, water basins and bright white salt piles.
Today this particular area, is part of a nature reserve managed by the WWF, rich in vegetation and inhabited by numerous animal species including many birds such as cranes, storks, herons and flamingos.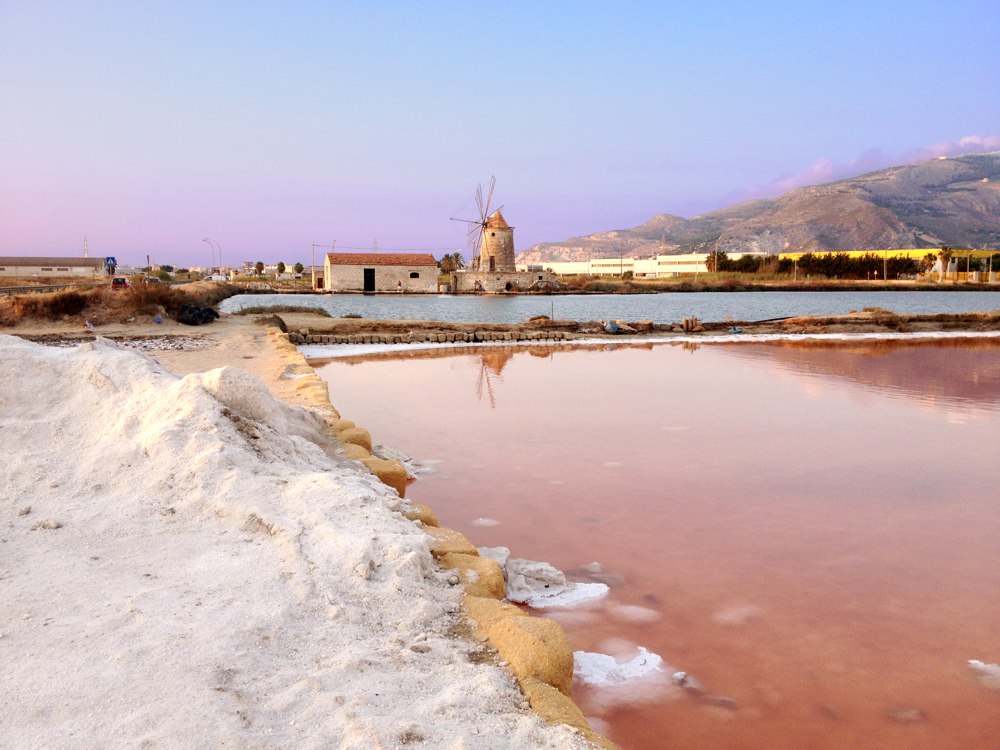 The nature reserve was established in 1995 and covers almost 1000 hectares in the territory of the municipalities of Trapani and Paceco.
Already in the Phoenician period there are documents that the extraction of salt was a flourishing activity, but it was under Spanish domination that Trapani became a commercial giant.
In ancient times, in fact, this essential and precious element determined the preservation of food and therefore survival for many populations throughout Europe.
Having been such an important commercial hub, the city became economically and culturally enriched. The ancient mining activity is still practiced in this fascinating and characteristic area; moreover, in recent years, various restoration and restoration workshave been carried out on abandoned buildings and old machinery. This allowed a new relaunch of productive activities, which is still carried out with traditional methods in use for centuries.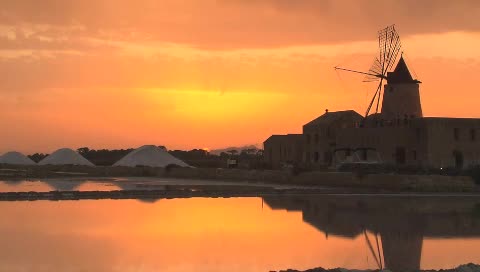 Trapani sea salt is now a PGI mark recognized by the Ministry of Agricultural, Food and Forestry Policies.
We love to bring tourists to know this wonderful heritage. In the pre-autumn period, nature gives us the sight of wonderful pink herons, which together with the sunsets, leave a splendid memory.