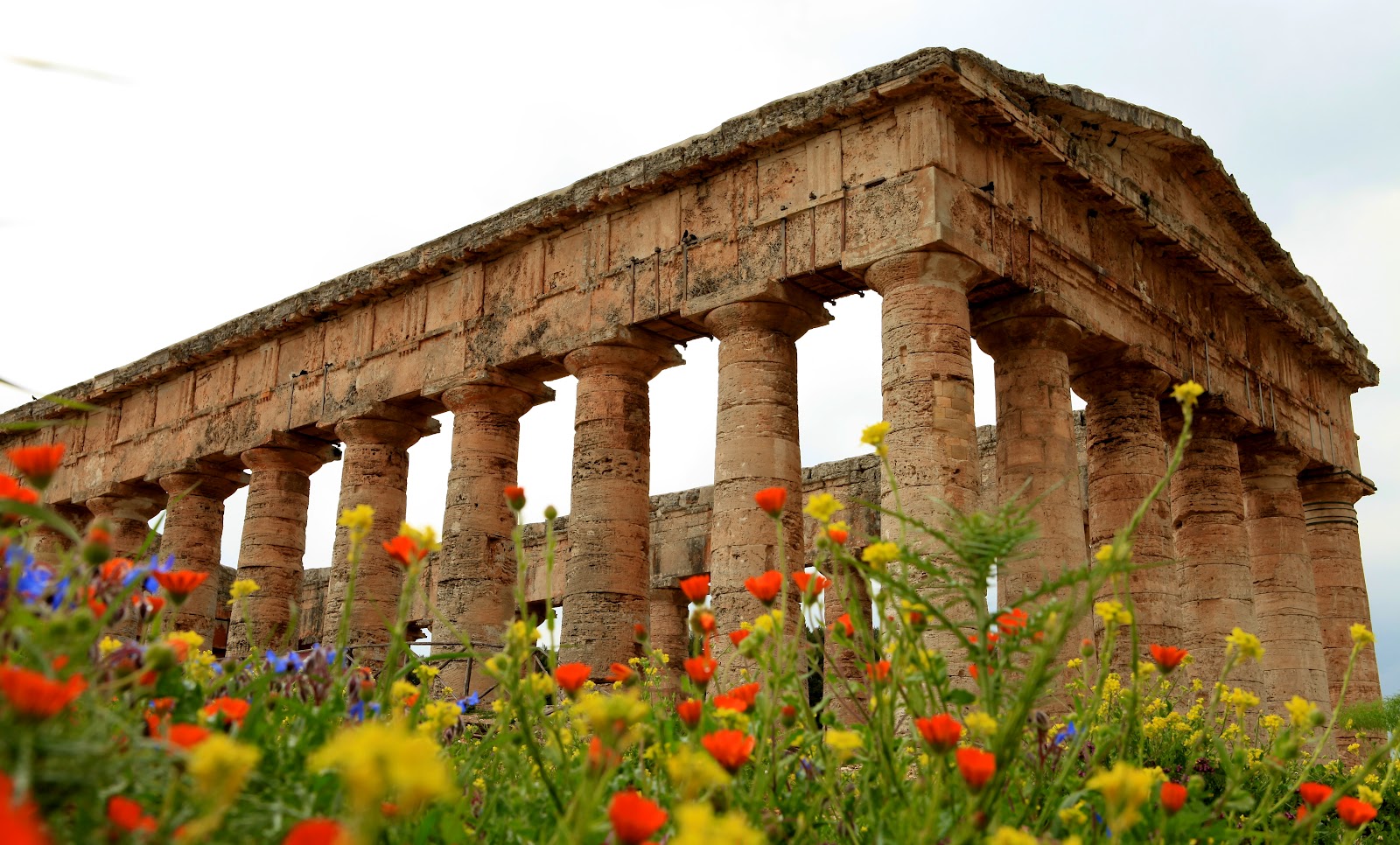 Segesta a flourishing time, no longer inhabited for several centuries.
During the spring period from April to June, the not too warm climate favors the splendor of the colors of millions of flowers that adorn the temple, creating an environment with a magical appearance. Silence dominates the valley.
The smell of the soil brings back the memory to ancient times. It does not seem difficult to imagine the rich in history teeming with life.
The ancient city is located on Mount Barbaro in the municipality of Calatafimi Segesta, in the province of Trapani. Founded by the Elimi, an ancient Sicilian people of uncertain origins, it was then subjected to Hellenic and Roman domination.
Walking along the piers above ancient fortifications and the remains of other civilizations the feeling is to take a journey through history.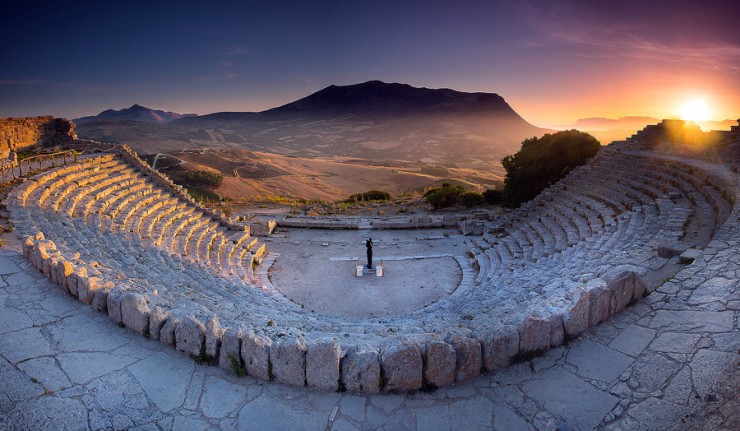 Beautiful is the temple of Segesta, a magnificent example of Doric style in excellent condition. Not least is the Greek theater carved into the rock that probably dates back to the end of the fifth century and that could accommodate about three thousand spectators. It is choreographed on the top of Mount Barbaro, so a trek awaits you to reach it, if you arrive after visiting the temple, which is on the opposite side, but it's worth it.
The theater has been renovated for theatrical events that recall ancient Sicily, such as those found on the occasion of the Segesta festival, between the end of July and the end of August. Of the ancient city are also known the fortifications with the Porta di Valle, the remains of some medieval buildings and then the agora and the "house of the navarca" with the decorations depicting the prow of a ship dating back to the Greek period.
How to get. From Trapani, take the A29 towards Palermo and exit at the Segesta junction. Segesta is about 50 km from Selinunte, to get there just take the A29 towards Mazara del Vallo and exit at Castelvetrano. From Palermo, instead along the Palermo-Trapani you find the Segesta exit.